Digital Design at Virgin
From July 2011 - November 2013 I worked at Virgin Managment within their Digital / Brand Teams.
My role was amazingly varied and would some days involve me creating graphic content for the website or social media projects; work with the technical team to improve the virgin.com website; filming Richard Branson at events or interviews for internal or external use (and once across the english channel resulting in a very sea wet Ben and cameras).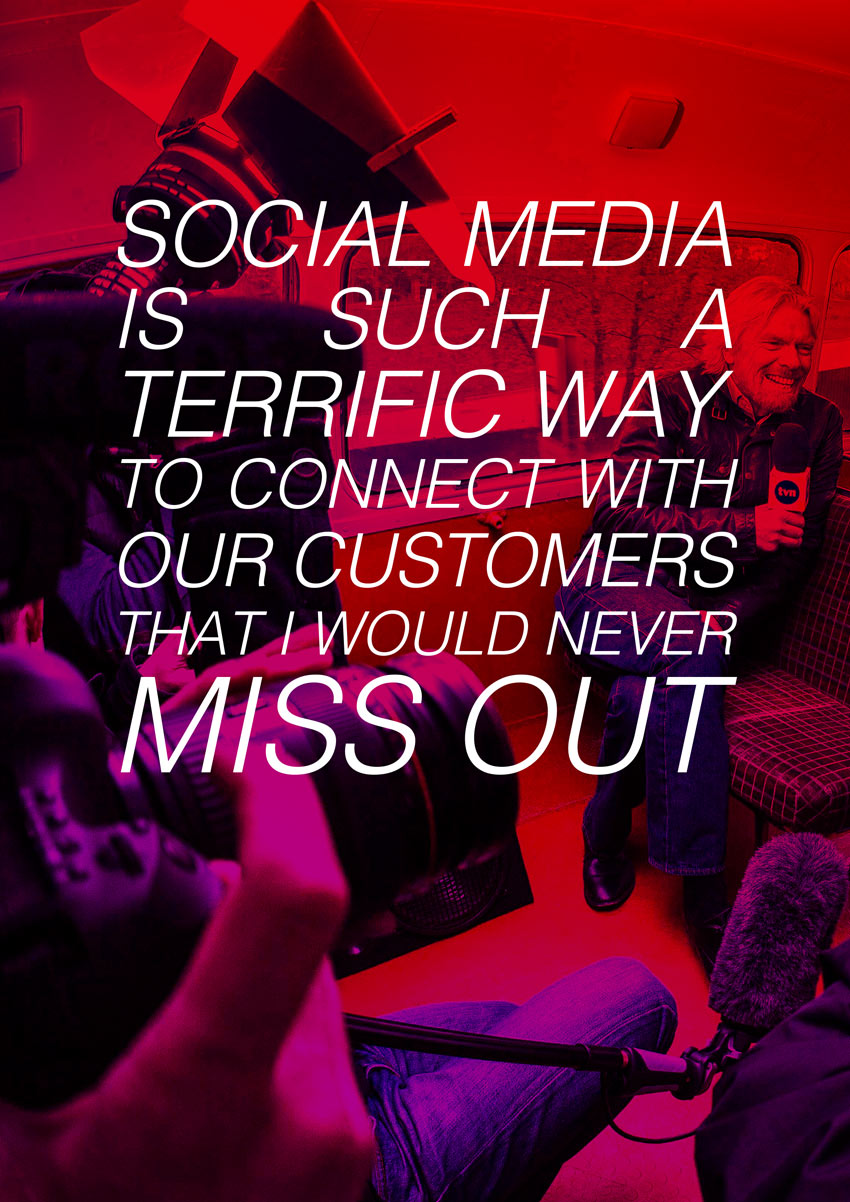 Richard Branson quote on social media
Social Media
Working with the content team I would create illustrations, graphics, do photoshop work and advice on social campaigns to showcase Virgin products, events, and news. More of this work can be fond here: infographics, illustrations.
Web design
At the beginning of my position I helped the technical team create mobile enabled pages on the virgin.com for the most visited templates (namely RB's blog, and news sections). I also consulted with some of the smaller Virgin companies on their websites and created bespoke websites (most noteably for Virgin Trible).
Consultation
As Virgin's in-house designer I also had the opportunity to create or influence work on branding and web design projects on a larger scale. I commissioned the new logo for Virgin Startup, as well as creating the branding for Virgin Tribe and Virgin Entrepreneurs (some of this work is show in the gallery here).
For Virgin.com's new website I worked closely with agency Beyond as their point of contact for the design and technical implementations. Post launch in early 2013 I continued to work with Beyond on advertising takeovers for the site created by me in Javascript.
It was with a heavy heart that I left in November 2013 to work on personal projects such as Eulergy.com and my own freelance web design work.