CEH
Working with web agecny Axis Twelve I designed and frontend coded CEH - The Centre for Ecology & Hydrology's new website. The site was implemented in Drupal and consisted of various subsites.
I worked up the design with CEH using UX techniques like personas, competitor and statistical research and wireframing. Ceh.ac.uk was to be a large site with lots of information that needed to be easily searchable and navigable by different user types. Some of the screens show some of my later wireframes and site designs.
The site was delivered with a team of 4 over a 4 month period (while working on other projects). The site is compatible with older versions of IE and is responisve to different devices.
Previous website screenshot: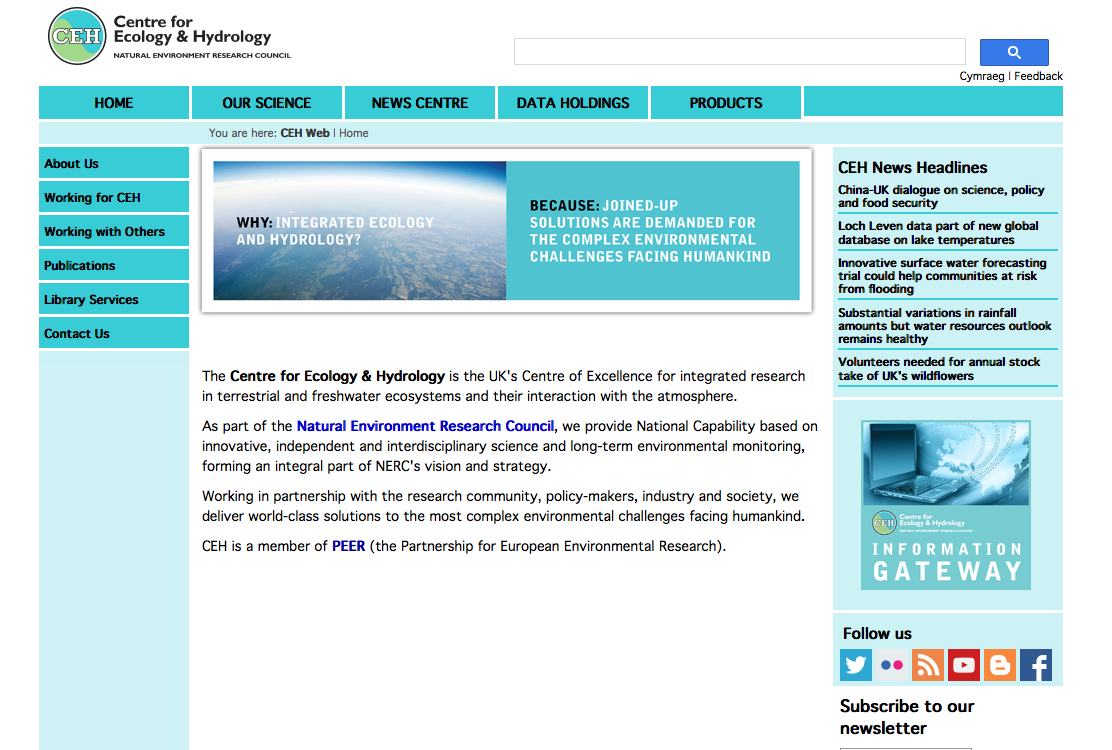 New site: